Whey Protein Online
Before you decide to buy protein powder online, it's critical to understand and choose the best now for the ideal price in the UAE. Featuring different varieties of whey protein powder and other supplements, Nutrition Online Supplements Store has got all the bodybuilding protein products you need to gain muscle mass and strength. Along with a completely balanced natural protein diet, this effective milk protein will help satisfy your protein requirements as per your lifestyle and fitness training. Whey protein supplements help improve muscle protein synthesis and thus gain your fitness goals easily. Whether you have any specific allergy or are lactose-intolerant, you can buy the ideal pure whey powder suitable for your body from our Dubai supplement store.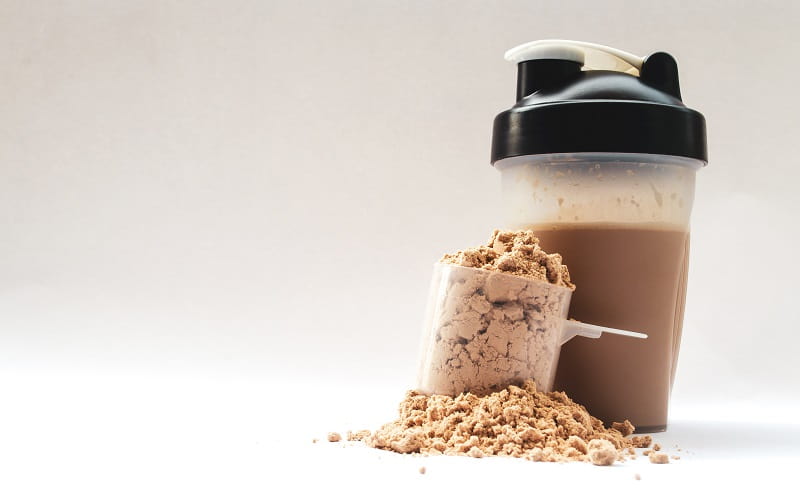 What Are Whey Proteins?
Similar to casein protein, this protein is obtained out of milk and comprises vital amino acids that form a crucial part of the protein-synthesis system. The liquid portion separated while processing milk is used to produce various whey protein products. Protein shakes have proven to help in muscle-building and are inevitable no matter what workouts you are into. This protein drink is also quite convenient, as it can offer you an energy boost anytime you need it – whether in-between meals, prior to exercising, or during a post-workout relaxing session.
Whey Types
Whey protein supplement has been proven to increase lean muscle mass and strength, as well as the body's ability to muscle recovery after workout. It's also extremely beneficial to athletes in terms of improving metabolism and muscle protein synthesis. However, these muscle-building protein sources are mainly available in the following varieties:
Whey Isolate
This is the purest form of whey, with high protein content and nutritional value.
Whey protein isolates are manufactured free of all carbs and lactose by rigorous processing, which makes them easily digestible and suitable for people who are lactose intolerant.
Whey Concentrate
The concentrated whey form contains more carbohydrates and fat, They are flavored using quality sweeteners making them exceptionally clear and of high grade. In terms of flavor and price, this light creamed whey protein is the best choice in Dubai.
Whey Hydrolysate
In whey protein hydrosylate, the primary component of proteins, peptide, is broken down into a nearly "pre-digested" form for quick absorption. This makes it the simplest of all three forms of protein, which is also often utilized in specialist newborn formulae and therapeutic protein supplements.
Check out our amazing range of branded whey protein supplement and powder for sale that we offer at the best price in the UAE.
Tips to Choose Whey Protein
Are you in search of the best supplement offer online? Here's all your need to check to choose the right one:
Purity - Ensure the blend is pure and made out of authentic products.
Ingredients - Check for the sugar or carbohydrate level and other content.
Allergen - See to it if the product is suitable for your allergies.