BCAA Supplements
Consistent rigorous workouts, a healthy protein rich diet, and workout supplements such as Branched Chain Amino Acids (BCAA) together help you gain muscle mass. Nutrition Supplements Store is the leading online store to buy safe BCAA protein powder and nutrition products in the UAE and Saudi Arabia. Every protein supplement available under our online collection has been specially designed to avoid any side effects and provide the best quality necessary amino acids in appropriate ratios. With hassle-free and speedy delivery of all orders, we ensure you get high-quality sports nutrition at a competitive price in Dubai.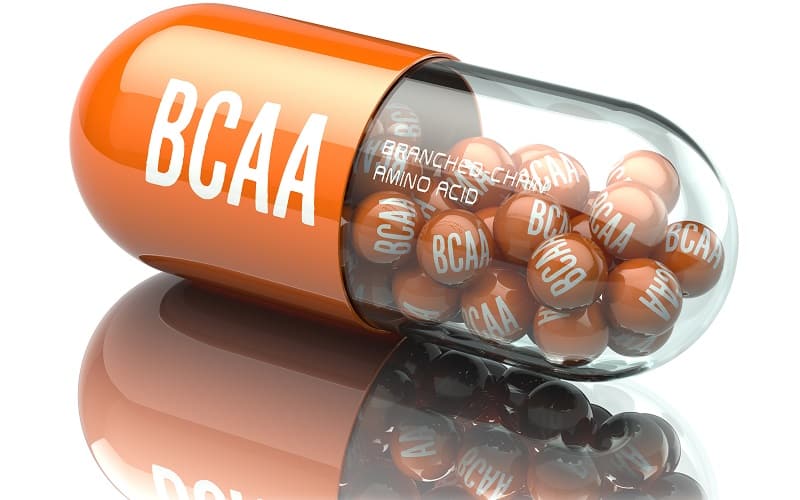 What's BCAA?
To comprehend this protein type, it is necessary to first understand proteinogenic amino acids. It is classified into two primary categories: essential (9) as well as non-essential (11). Non-essential are the ones that your body produces naturally. Due to their molecular structures, they're dubbed "branched-chain" comprising three different essential amino acids: valine, leucine, and isoleucine. Essentials aren't created by the body, thus we have to ingest them through diets. BCAA supplements are commonly sold as powders or pills, and they are occasionally combined with creatine and glutamine. The powder form can get absorbed better, but they also include flavoring and coloring.
Who Needs BCAA Protein?
Gym-goers and fitness enthusiasts throughout the UAE and world are dedicated to working out, growing muscles, and tough training to achieve their fat-loss or fitness goals. However, these individuals may not be as diverse as you believe. There are many individuals who like to work out, whether it's for pure fitness, fat-loss, to get a certain look like defined, toned, or muscular, or to achieve a specific objective. Apart from regular gym visits and weight lifting, they also need to buy premium quality BCAA protein powder supplements available in any nutrition stores in Dubai for better results. You may need a supplement to receive enough proteins. Supplements are especially beneficial for people with long-term illnesses that reduce appetite, such as some cancers and liver disease, Whether you have a specific chronic medical condition, consult a doctor and buy the most suitable supplement from our online store in the UAE.
BCAA to Get Muscular
Supplementing your diet with BCAA pills available at a low price from us can be an extra edge to your muscle-building workouts. These supplements quickly integrate into your system and promote your energy to workout for long while also potentially improving the intensity of your activity. Working out longer and harder is a certain method to improve your muscle strength, and selecting the correct BCAA powder brand in Dubai to aid you in this process is crucial. Explore our product range available in the UAE and Saudi Arabia.