Buy Multivitamins
Vitamins and minerals are among the essential nutrients that help maintain your body in a healthy and fit condition. While a balanced-diet habit can satisfy a major part of your body's nutritional demands, you might need additional health supplements to fill in any deficiencies. Nutrition Online Supplements Store brings you a wide collection of multivitamin tablets and mineral supplements to energize and revitalize your body. You can buy premium multivitamins for women or men by various trusted global brands at the best price in Dubai. With our easy delivery across the UAE and Saudi Arabia, along with online as well as COD payment options, get all your supplements with no delivery charges for purchase above AED100.
Who Needs Multivitamins?
A healthy dietary habit that includes proper regular intake of fresh vegetables, fruits, grains, proteins sources, and more is vital to build a strong immune-system base. But many lack such a healthy habit due to various reasons such as food preferences, poor appetite, restricted diet, increase in nutritional requirement or digestion issues from inside. In the following cases, people may need support with effective multivitamins:
Elderly: Poor food intakes, difficulty in eating, and other health issues may lead to vitamin deficincy in older adults' bodies. Having pills to get nutrients like vitamin-A, D, or antioxidants will help improve health.
Pregnancy: During this period, it is vital to ensure sufficient nutrients in the woman's body to keep the baby healthy. Dietary supplements, especially for vitamin-B is usually suggested during pregnancy.
Malabsorption: Various severe diseases and healthy conditions that affect the bodily digestive system often result in lack of vitamins. Checkout our range of high-quality multivitamins available at low price in the UAE.
Specific medications: Medicines for certain bodily illnesses can reduce the amount of magnesium, calcium and other nutrients.
Benefits of Multivitamin Supplements
Various trusted nutrition brands in the market offer quality multivitamin tablets, chewable gummies, powder and supplements that contain a balanced mineral and vitamin combinations. The effects of multivitamins on your body is diverse from reducing the risk of heart diseases to improving brain functions. Proper intake of essential vitamin supplements can also help you stop eye issues that comes with aging. You can choose and buy the ideal multivitamins online in the UAE depending on your specific bodily requirements.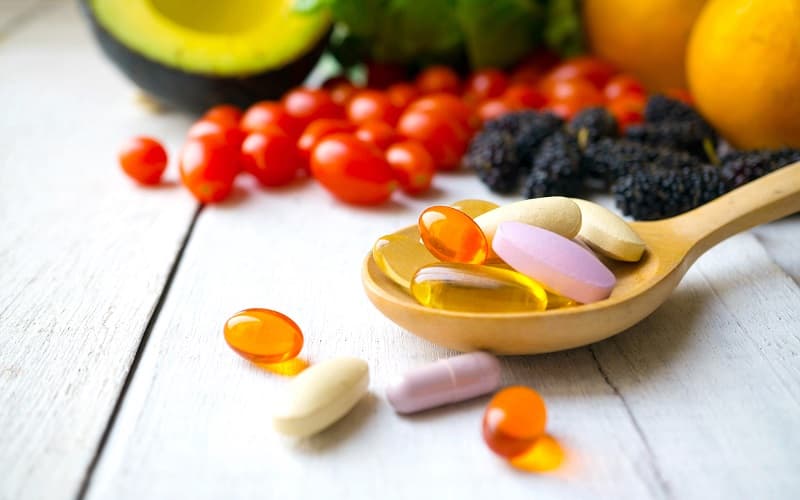 Do You Need Prescriptions for Multivitamin Tablets?
Usually you are allowed to buy and consume multivitamins without any requirement for doctor's prescriptions. However, in order to ensure safety of your health, it is always advised to seek an expert help before choosing the ideal multivitamin tablet for you. As certain supplements may also have particular dosage guidelines, always get a confirmation from your medical professional. Check ingredients mention on the supplement's label to understand its suitability. Explore our range of effective and safe multivitamins available at competitive price range in Dubai.
Also in our store you can buy multivitamins for women, vitamin tablets for men and amino acid vitamins.