Metabolism Support Supplements
The process through which the human body breaks down nutrients for energy and to support various tasks is known as metabolism. This process is influenced by what individuals eat, including vitamins and minerals. The human body is constantly burning calories. The body is always functioning, whether it is moving or not. Metabolic rates are influenced by genetics and lifestyle choices. Supplements can offer your body the extra boost it needs to speed up energy absorption in your body. Metabolism booster powder or tablets are dietary supplements that can aid with weight reduction by regulating appetite, and reducing cravings. For consumers in the UAE and Saudi Arabia, we provide the greatest metabolism support supplements from top manufacturers, which are accessible online.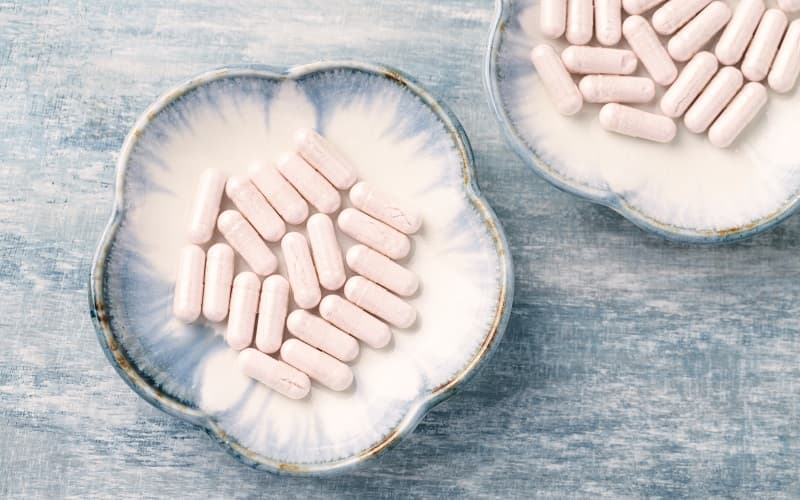 What Are Metabolism Boosters?
Any substance that promises to accelerate your body's metabolic process is referred to as a metabolism booster. The stored calories are burnt faster with an improved metabolic rate. Many brands provide these stimulants for aiding weight loss. While ordinary meals and beverages can occasionally speed up your metabolism, the benefits normally last only a few hours after ingestion. Furthermore, this boost only leads to fat loss in a small percentage of cases. Most medical counsel and dietary weight reduction consultants advocate lifestyle modifications and some supplements to support metabolism. Change your daily behaviors and buy quality weight loss supplements online to accelerate your bodily systems and lose more weight.
How Do They Work?
Poor diet and lack of nutrition can have a negative impact on metabolism. The resting metabolic rate usually forms around 60-75 per cent of daily caloric burn in the normal human. Every person's metabolism will have a natural set point. It's tough to raise it over the setpoint, while simple to reduce the number. Even if you are relatively sedentary, your metabolism is always trying to burn several calories every day in order to keep your essential body processes running smoothly, such as breathing, blood circulation, digestion, hormone control, cellular development, and repair. Choose and buy the right metabolism booster powder and pills to enhance bodily energy.
Improve Metabolism with Supplements
While metabolic stimulants might help you lose weight, a well-balanced diet and regular exercise are likely to provide you with far greater advantages. The greatest health advice suggests that you exercise every day, with some high-intensity interval training thrown in to really get your metabolism going and keep it going all day.
Make sure you eat a higher proportion of high-protein foods and supplement with thermogenesis and amino acid synthesis supplements from our product line. Caffeine should be used in moderation on a regular basis, preferably from green tea, which also includes catechins. Increase your water intake, whether you're using metabolism-boosting vitamins or not, to keep your metabolism working smoothly. This is especially crucial while using supplement items, since they might induce slight dehydration.
In our nutrition shop Dubai you can buy fat loss supplements and water loss supplement.