Meal Replacements
We understand that staying on track with your daily nutritional needs can be difficult. That's why Nutrition Supplements Store brings you a line of nutritional supplements to replace the meals that are specifically customized as per your carbohydrates, lipids, and proteins requirements. Buy meal replacement mixes online in Dubai to use in conjunction with a nutrient-filled diet. They commonly include macronutrients such as carbohydrates and protein, as well as micronutrients such as minerals and vitamins. Even if you're attempting to cut calories, these special protein shakes and formulas in the UAE guarantee all the nutrients to stay in a healthy weight range. Our quality meal replacements will also put you on track of your weight-loss objectives.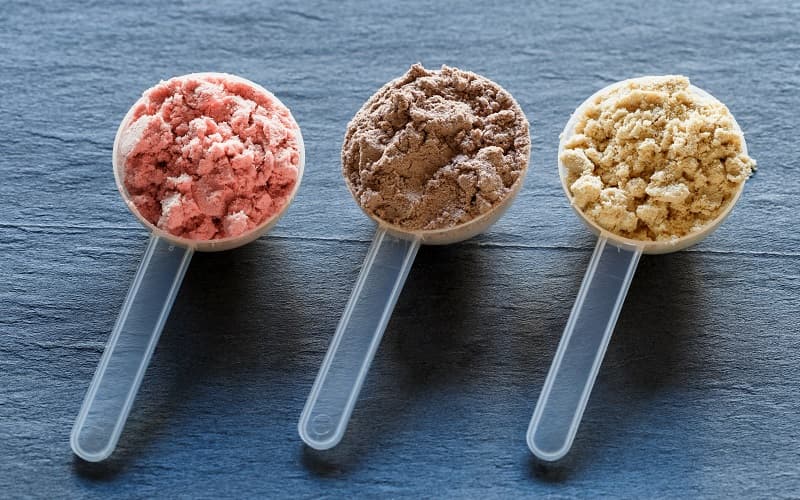 A Popular Supplement Choice
These nutrition products are strong in protein, so they fill you up without adding unnecessary calories and help you lose weight without losing muscle mass. Some meal replacement shakes are available in single-serving bottles and are ready-made in Dubai or the UAE. Other powdered forms may be combined with milk or water. These supplements are designed to replace the nutrients found in a full meal. Some are powders and combined with water or milk, while others are ready-to-drink in a can or container. Meal shakes usually provide calories, as well as adequate protein, fiber, vitamins and minerals. Meal replacement shakes are a great method to have a nutritious, low-calorie meal on the fly because of this. Their contents and nutritional compositions, on the other hand, might vary significantly, with different quantities of protein, carbohydrates, and fat.
Usages
For those with a hectic schedule, a simple smoothie is one way to ensure you have a nutritious option. Meal replacement shakes may be as expensive as fast food if purchased online. Whether you're maintaining your weight or attempting to lose bodyweight, a nutritious drink is a good addition to your diet. Hunger is a common side effect of weight loss, and these vitamins can assist you in overcoming it. Along with protein, fiber is usually incorporated in meal replacements, which aids in feeling full. This promotes good digestion, preventing bloating and constipation. These drinks have been shown to aid weight reduction in studies.
In online supplement store Dubai you can buy other supplements - water supplements for weight loss and fat burner tablets.
FAQs
Are meal replacements really useful?
The impact of these products mainly depends on the way its included in your diet. They should never be used by avoiding nutrient-dense foods, but they can be handy for individuals on the move.
What's the best time to have meal replacement supplements?
These nutritional products may be best consumed during any mealtime or even as a last-minute snack. Determine which product will best meet your objectives, and then determine the most feasible way to implement it.