Buy Mass Gainer
Have you always been thin and couldn't gain weight? While this may seem strange to some, especially given the world's obsession with finding ways to reduce weight and burn fat, it's a serious problem for others who just want to gain weight, add muscle mass, and get the muscular hot image they've always desired. Nutrition Supplements Store is your ideal fitness partner to find the right mass gainer supplements such as weight gain powder and capsules online in the UAE. With delivery across the UAE and Saudi Arabia, our branded products will help you create a fit and fuller body.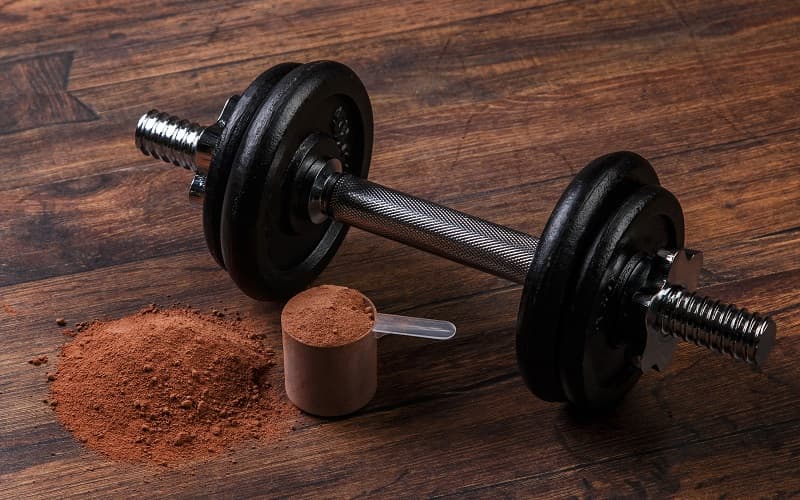 How It Works?
A mass gainer is usually a fat, protein, or carbohydrate supplement powder that is used to enhance body weight. Supplements, not meals, are what mass protein powder shakes are for. In addition to your muscle gainer smoothie, you should eat a well-balanced diet. Finding the correct mass weight gainer or weight gainer might be difficult with so many options on the market. We've done the legwork for you and given you the world's top weight gainers. Authentic, old-school brands like Optimum Nutrition, MuscleMeds and Dymatize, and Muscletech are all available at our store in Dubai.
Who Needs Mass Gainers?
If you want to gain weight, you must consume more calories than you expend. Gaining bulk necessitates consuming an excessive amount of calories. These extra calories will be added to your diet by mass gainer supplements. To gain weight, you must consume the proper macronutrients in the right quantity and quality. Muscle gainer supplement offers a well-balanced mix of micronutrients that are necessary for muscle growth. A macronutrient-rich dinner might make you feel stuffy at times. A heavy meal before workouts might have a negative impact on your capacity. Though you may feel hungry after a workout, eating a substantial meal soon after might cause bloating. Consuming muscle gainer protein powder or pills might help you get through these tough moments. You must eat a proper diet to acquire bulk. If you're having trouble eating a balanced diet with the correct number of fruits and vegetables, mass gainer pills are a great option. Always remember that to grow muscle, you must consume more calories than you expend, and you must consume them in the proper proportions.
When to Have?
A mass gainer's main goal is to increase muscular mass. In most cases, using mass gainer supplements in the morning will immediately increase your calorie consumption. With this pill or protein powder available at low price in the UAE, you wouldn't have to be concerned about consuming sufficient calories throughout the day. You may also use mass gainers to satisfy your hunger after a strenuous workout. Protein-rich mass gainers are often high in protein, which aids in muscle repair and development. Because even the best muscle gainer protein are high in carbs, which are our bodies' primary source of energy, you may drink a weight gain protein powder smoothie just before your workout.
In our store you can buy other protein powders - best protein dairy free and casein in milk.